Spunbond PP Nonwoven Isolation Gown Material
70g White PP Spunbond Nonwoven
| | |
| --- | --- |
| Model | 6405-0266 |
| Width | 160cm |
| Weight | 70gsm |
| Composition | PP |
Polypropylene spunbond non woven fabric
Weight: 70gsm, can be customized 25gsm 30gsm 40gsm 50gsm 75gsm 100gsm
Width: 160cm(Maximum width is 3.2 meters, and also width can be customized)
Packing: 100m/roll, 200m/roll, 300m/roll
Composition: 100% Polyproplene
Color: white, light blue and pink
PP spunbond non-woven interlining made from 100% virgin polypropylene, good strength and elogation, environmental protection, degradable and recyclable.
It has excellent effection to filter large particles and prevent dust and water, with reliable quality and fast delivery.
Usually it's packed in large rolls, easy to be used on the mask machine.
Application:
Thin (Gram <25gsm): sanitary napkins, sanitary pads, baby diapers, preventing side leakage and backing for adult incontinence pants .
Medium (Gram 25~55gsm): medical surgical cloth and mask, cover cloth, industrial work clothes, protection clothing .
Thick (Gram >55gsm): liquid and gas filter materials, industrial waste water filtering, marine oil pollution clean-up, industrial cloth.
Gram weight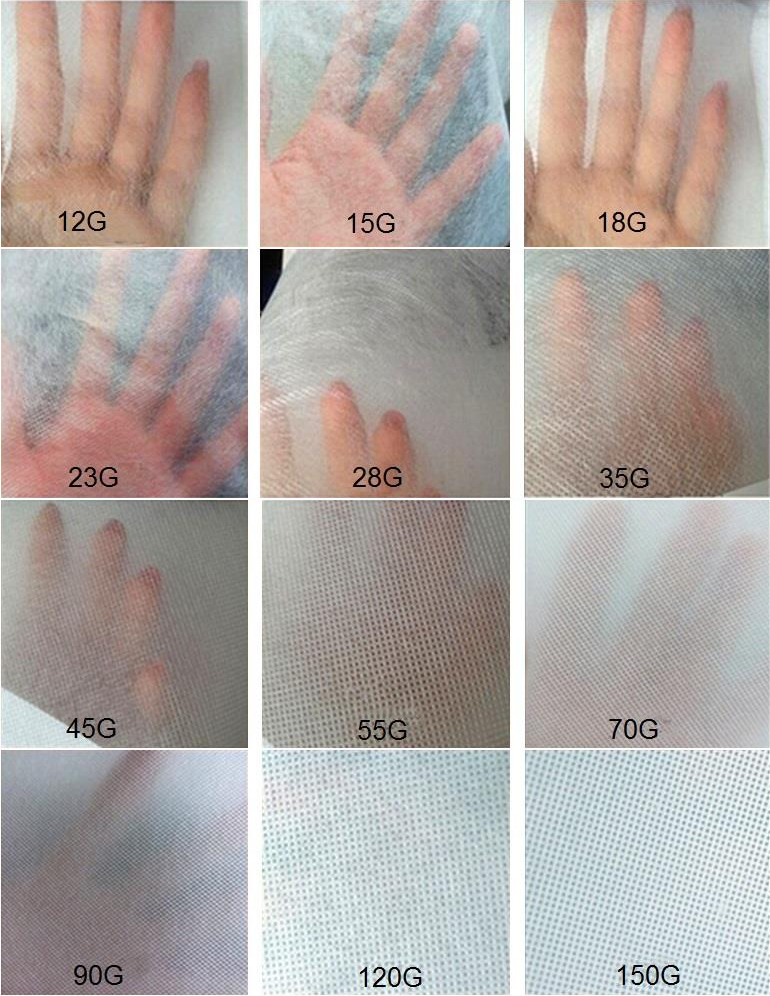 Packing

Packing method
| | |
| --- | --- |
| | |
| Woven bag packaging | Bale packing |
| | |
| Transparent bag packaging | Carton packaging |