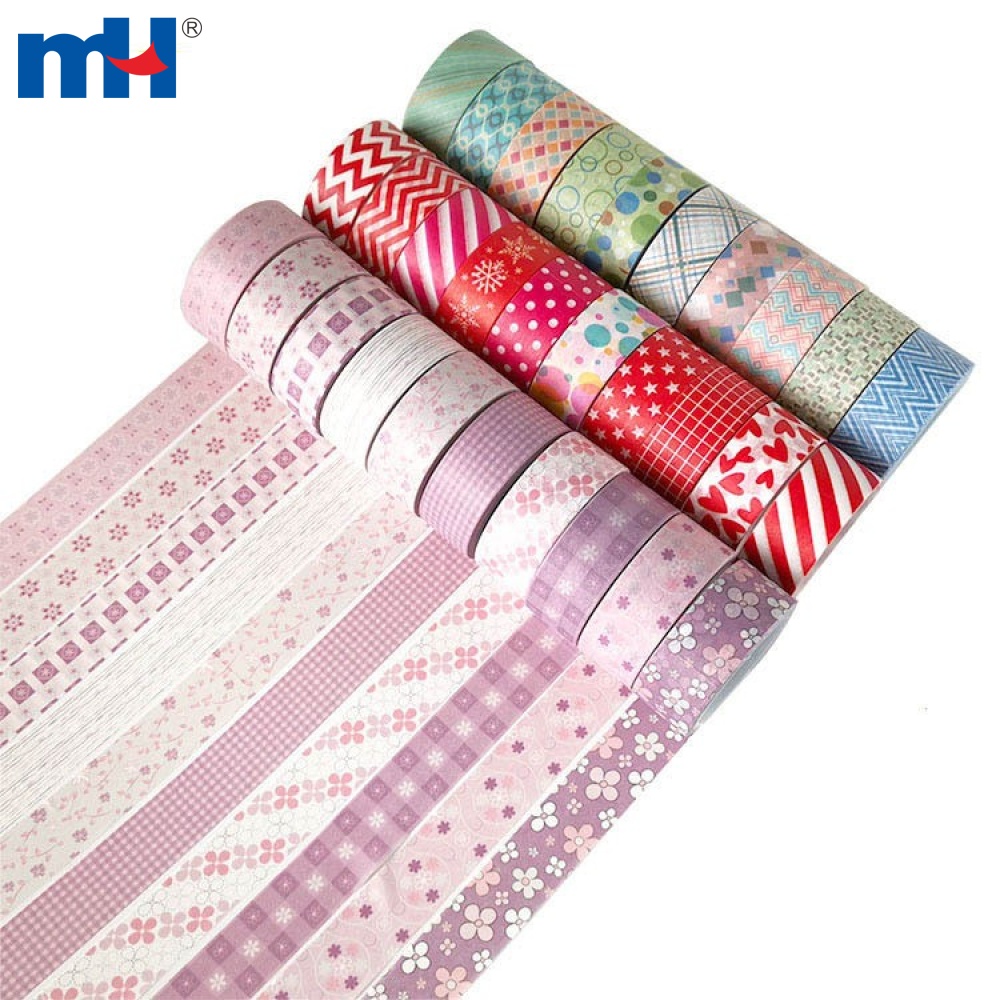 Washing Tape, Masking Tape
Cute Washi Masking Tape
Composition: Paper
Width: 1.5cm
Thickness: 0.075
5m long for each roll
This decorative tape use the traditional crafts and paper with soft surface and lasting color.
It can be written with pen or marker, you can easily tear or cut, with ideal adhesion, and without leaving behind glue
The washi tape can be used to decorate your diary, hand book, bullet journal or gift wrapping, beautify lipstick, eyeshadow box, pencil, even can be combined with the clear nail oil to nail.
It also can be use as a sticky note paper, disposable bracelet, game props and other uses, they all very cool!