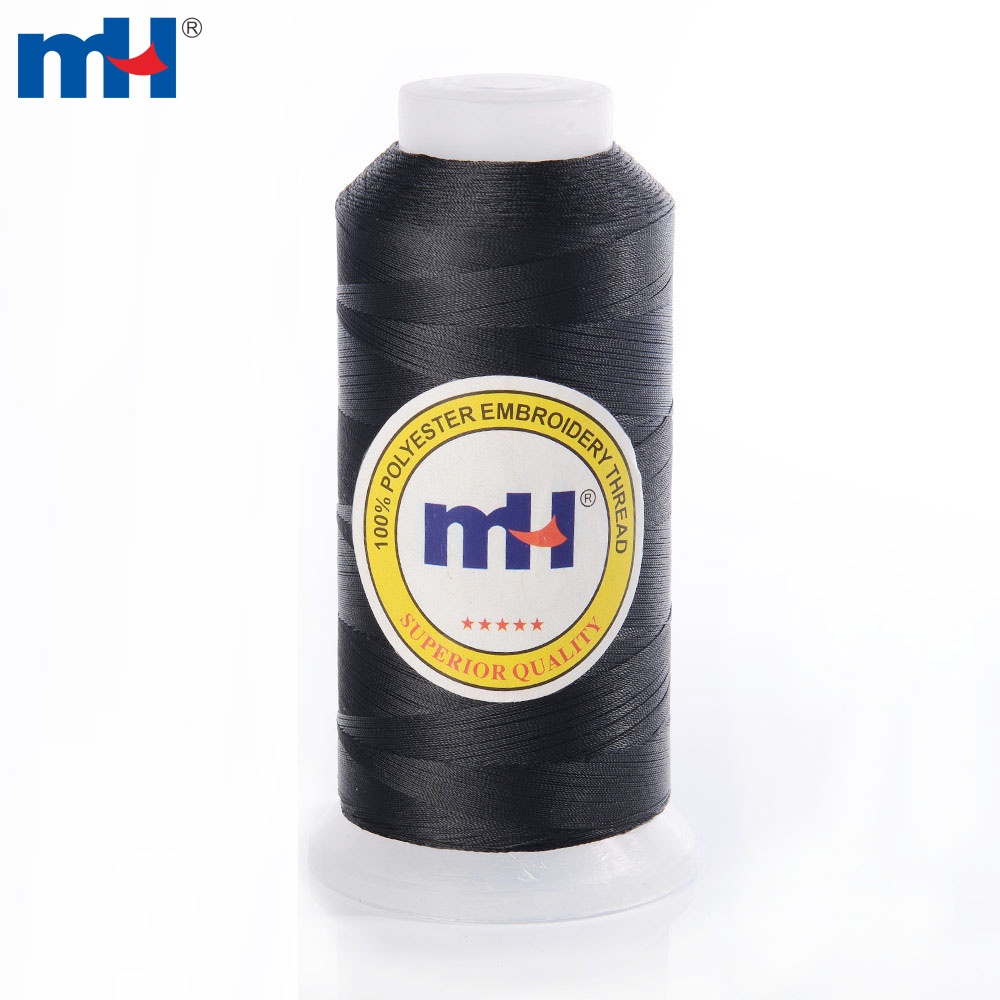 High Quality 150D/3 100% Polyester Embroidery Thread 5000 YDS
Polyester Embroidery Thread 5000yds Black
Category:
More Polyester Embroidery Thread
High quality 150d/3 100% polyester embroidery thread 5000 yds
MH embroidery thread includes 100% rayon embroidery thread, 100% polyester embroidery thread
Annual capacity: 10000+ tons
Packing: 0.5kg to 1kg/big cone
Specification: 75d/2, 108d/2, 120d/2, 150d/2, 150d/3, 300d/2, 300d/3, 300d/, 300d/2*3, etc.
Features: excellent color fastness/good abrasion resistance/high tenacity/low shrinkage/extensive color range
MH embroidery thread industry has a complete set of production line for spinning, dyeing, winding and shaping, working shop is around 20000 m2 with 400 skillful workers.
100% Polyester embroidery thread is made of polyester FED yarn dyed with dispense dyes on 125-135℃, has excellent color fastness and good abrasion resistance
Suitable for high speed multi-head embroidery machines
Used to sports wear,stonewashing jeans, workwear, safetywear, cap, etc.
Product details
Color Card: 400 different colors for choice
Packing
Factory Tour: 10000+ tons annual output
Applications