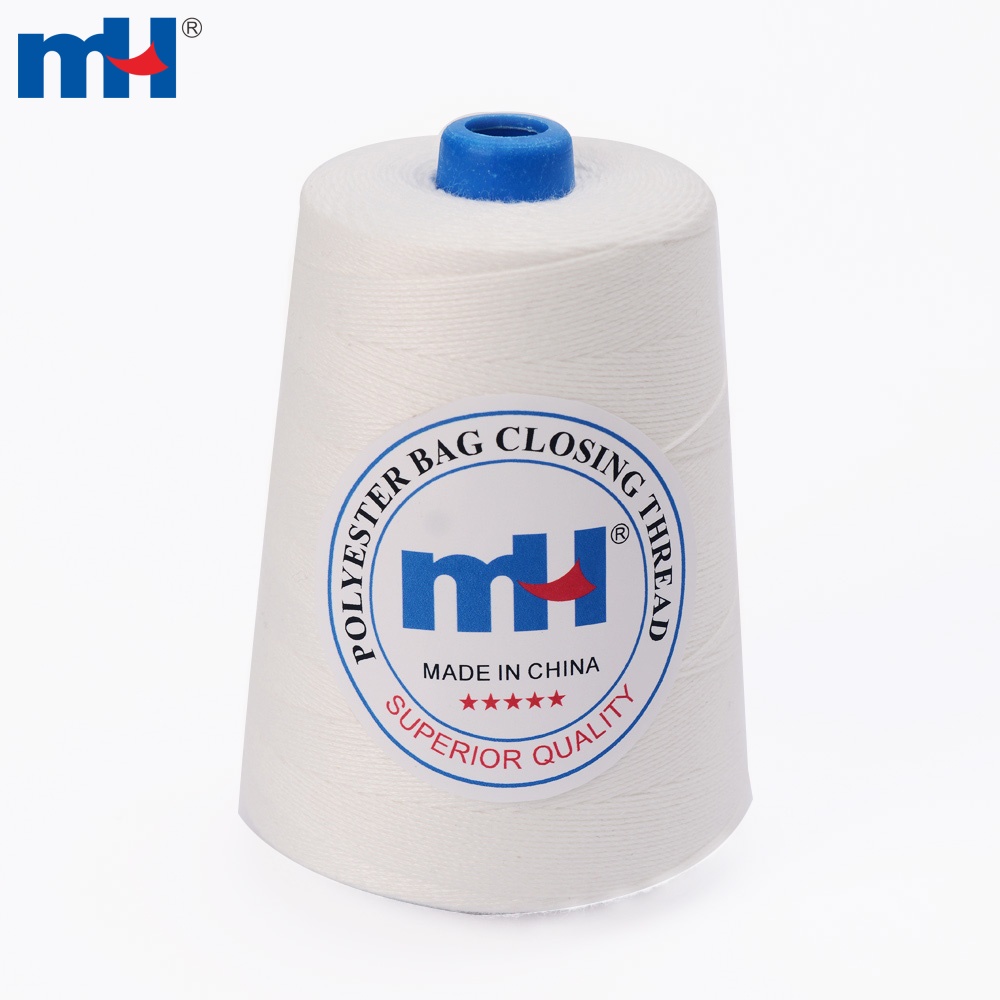 100% Polyester Bag Closing Theads
Abrasion Resistance Spun Polyester Bag Closer Thread
Category:
More Bag Closing Thread
Spun Polyester Bag Closing Thread
Made of spun polyester fiber, has high resistance to abrasion/corrosion/acid, with the specifc Ne10/3 Ne12/4(Nm20/4) Ne12/5(Nm20/5) Ne20/6 etc.
Normally packed with 1kg, 2kg, 4kg, 5kg, 10kg big cone, or small cone less than 250g
This bag stitched threads widely used in agricultural field for sewing bags like sugar bags, pp woven sacks, flour bags, fertilizer bags etc.
Suit for high speed portable bag closer machines& heavy duty bag sewing machines such as: NEWLONG, FISCHBEIN, UNION-SPECIAL etc.
Features:
High resistance to abrasion/excellent seam strength & appearance/chemical resistance/without knot/high productivity/economical
Applications