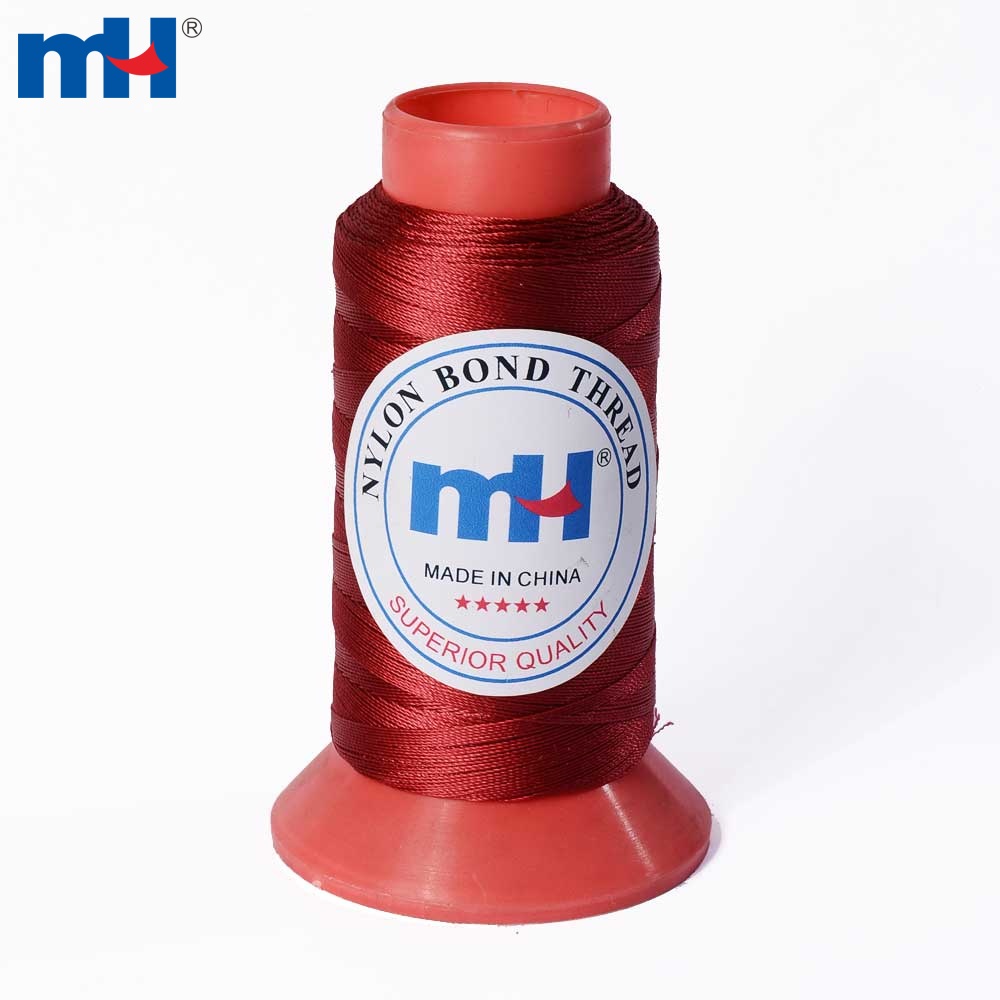 1000M/Spool Nylon Bonded Sewing Thread
210D/3 Thick Nylon Bonded Thread
Category:
More High Tenacity Sewing Thread
High tenacity 100% nylon bonded sewing thread
Bonded nylon thread is produced from high tenacity continuous filament nylon yarn, Exceptional resistance to abrasion, mildew, rot and many other adverse exposures, i.e. chemicals and sunlight.
Denier of 35d to 500d, with Elongation % Min-Max:14-35. 80% no knot and 20% one knot. Make raw white and dyed color. It is available in different sizes and dimensions.
Main specification:45d/2, 70d/3, 105d/3, 135d/3, 150d/3, 210d/3, 270d/3, 400d/3, 450d/3 and 500d/3 ,etc
High tensile strength and elasticity
Excellent abrasion resistance
Bonded Nylon is the popular choice to use when stitching upholstery, leather, vinyl, and other heavy fabric..
It is rot proofed, chemical & mildew resistant, has high tensile strength, good shock absorption etc.
Bonded Nylon is Nylon 6,6 (sometimes referred to as Nylon 66) which is stronger and has a higher heat tolerance than regular Nylon threads.
Denier
PLY
Tex (T)
Tickets Size
Average Strength (kg)
Elongation Min-Max (%)
Recommended Needle Size  
Application
Singer
Metric
100D
3
35
80
≥2.1
13-22
12-14
80-90
Light weight
138D
3
45
60
≥3.0
23-32
14-16
90-100
Medium weight
210D
3
70
40
≥4.5
23-32
16-18
100-110
Medium weight
280D
3
90
30
≥6.0
24-33
16-20
100-120
Heavy weight
420D
3
135
20
≥9.0
25-34
19-23
120-160
Heavy weight
630D
3
210
13
≥13.5
25-34
22-24
140-180
Extra heavy weight
Application