MH Spun Polyester Sewing Thread
100% Spun Sewing Thread
◆ Lead Time: 25-35 days
◆ Samples: Free for normal samples
◆ Customization: Customized logo, Customized packaging
◆ Shipping: Sea freight, Railway freight, Air freight
◆ Payment: T/T, L/C ...
Spun polyester sewing thread is dyed under 130°C high temperature, has sun-resistant, anti-chemical degradation features, is widely used on the industry sewing machines and home sewing machines.
100% Spun Sewing Thread Technical Data
Tex
Tickets Size
Cotton Count
Average
Strength
Elongation Min-Max
Recommended Needle Size
(T)
(TKT)
(S)
(cN)
(g)
(%)
Singer
Metric
30
120
40/2
1020
1041
13-17
11-14
75-90
45
75
40/3
1561
1593
12-16
14-18
90-110
60
50
20/2
2081
2123
13-18
16-19
100-120
80
30
20/3
3178
3243
13-18
18-21
110-130
MH sewing thread advantages:
High level of colorfastness
High level of abrasion resistance
Fewer breakages in the high-speed sewing machine
Consistent stitch formation
No skipped stitches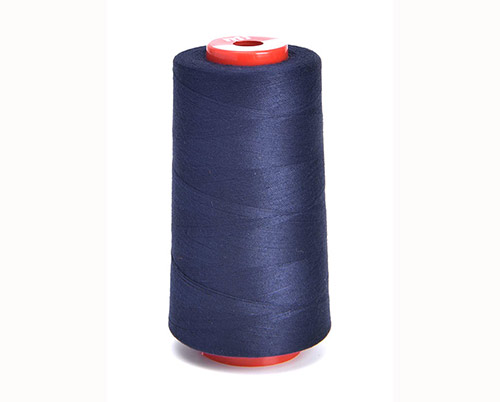 ● Color Cards are made with actual thread samples so you have a perfect color match to choose the desired thread.
● Polyester Thread Color Card: Over 800 different colors are available
● Meets OEKO-TEX standard 100 Annex 6 Class 1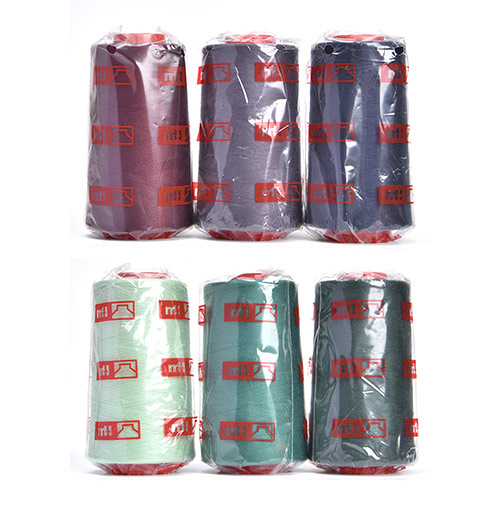 Factory Tour:
MH has three industry zones for thread factories, with 220,000m2 plant area and 1100 workers, equipped with high-standard machines and strict manufacturing management system
With annual producing capacity 30000+ tons, that means about 2000x40'HQ per year.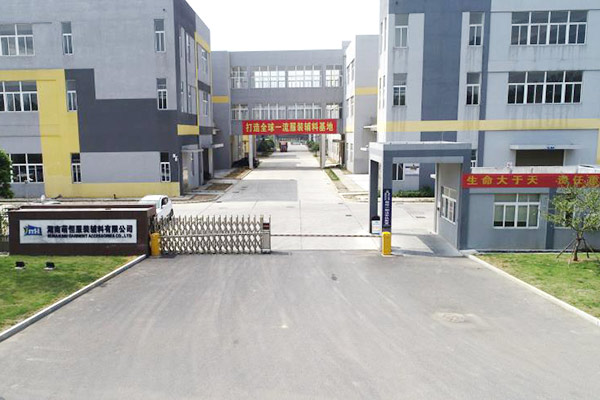 MH industry center in Hunan, 220,000m2 workshop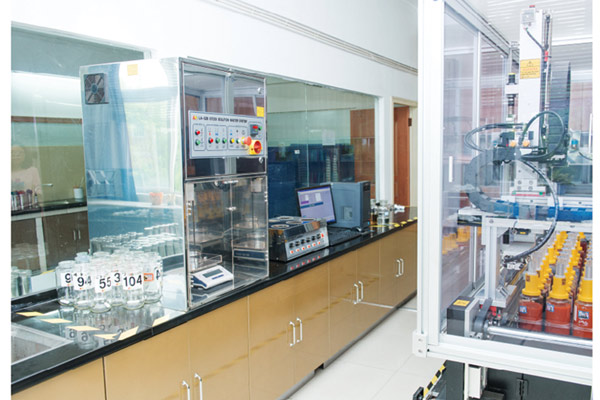 Automatic Dispensing System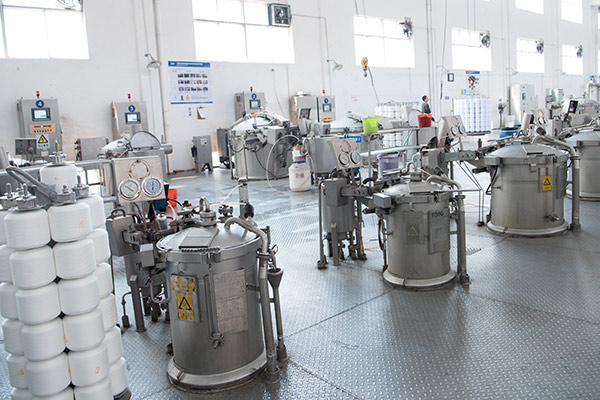 Fongs Dyeing Machine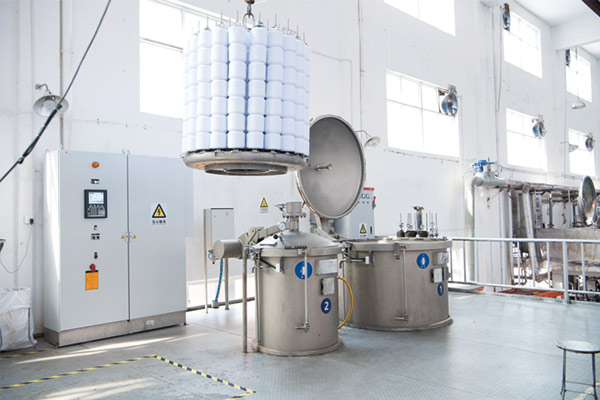 Thies Pressure Dryer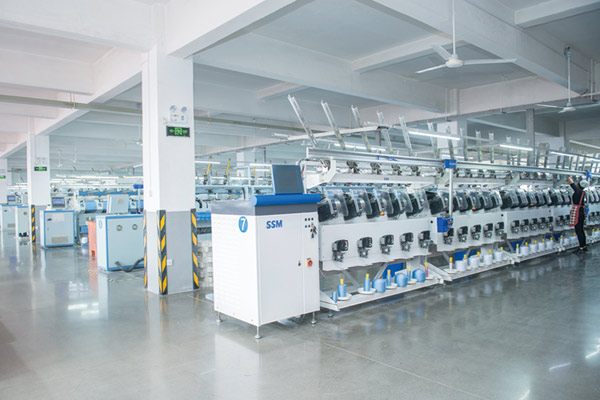 SSM TK2-20CT high-speed precision winding machines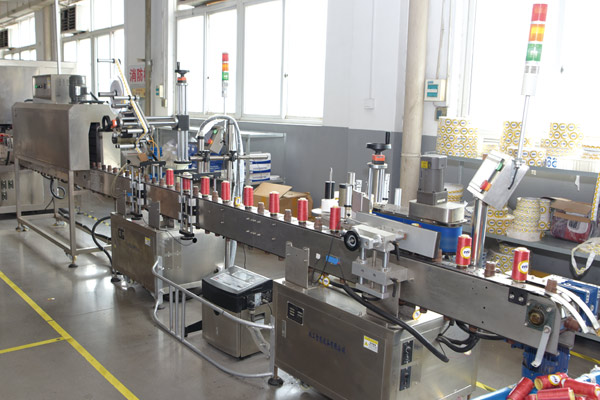 Automatic Packaging Machine
Certificate:
MH has certificates of ISO 9001:2015, ISO14001:2015, ISO45001:2018 and OEKO-TEX standard 100 Annex 6 Class 1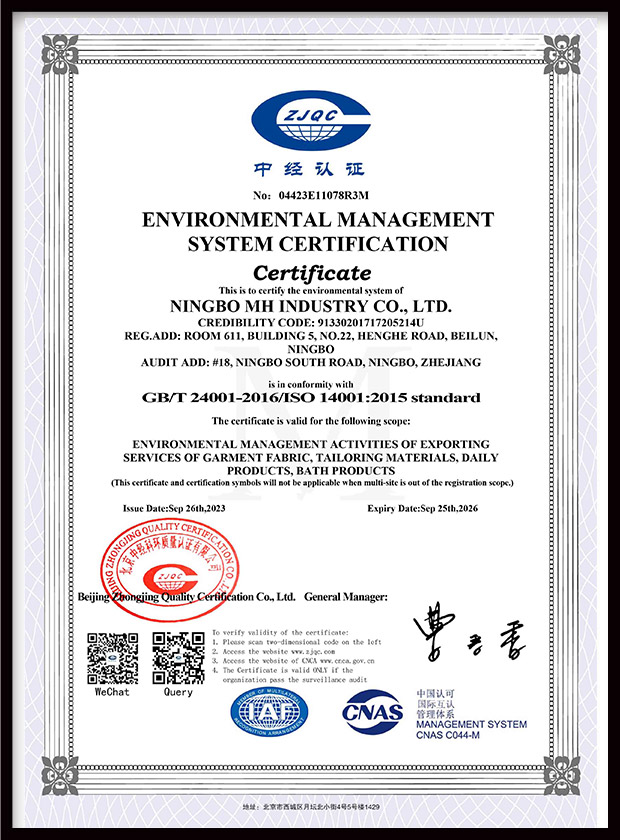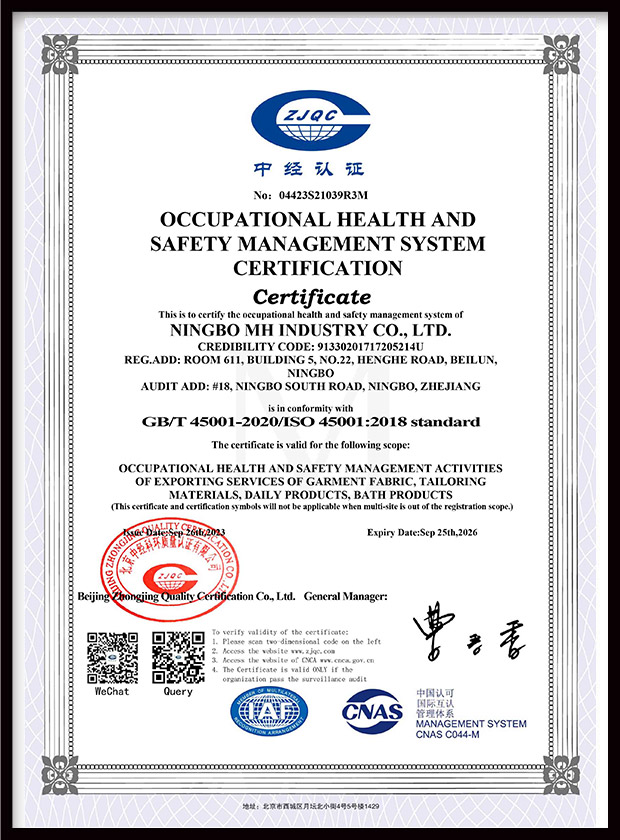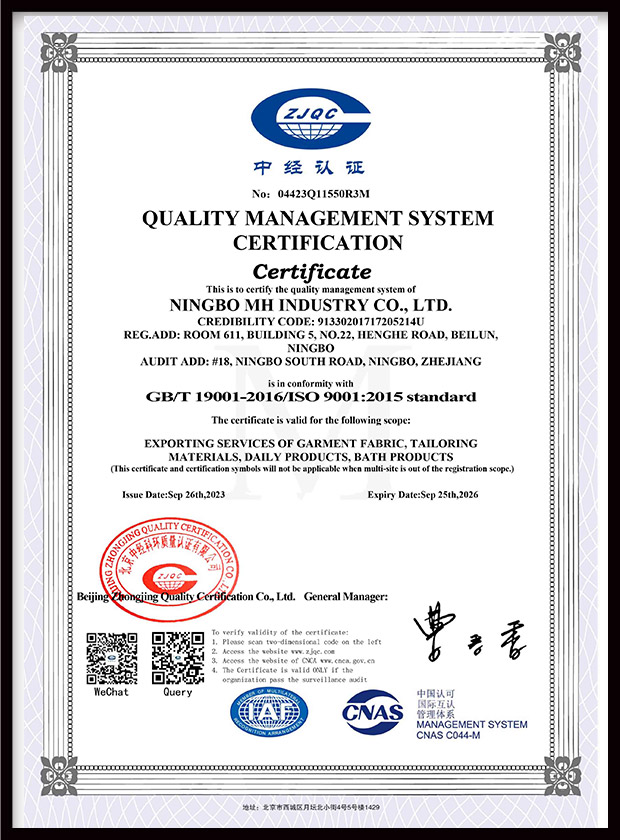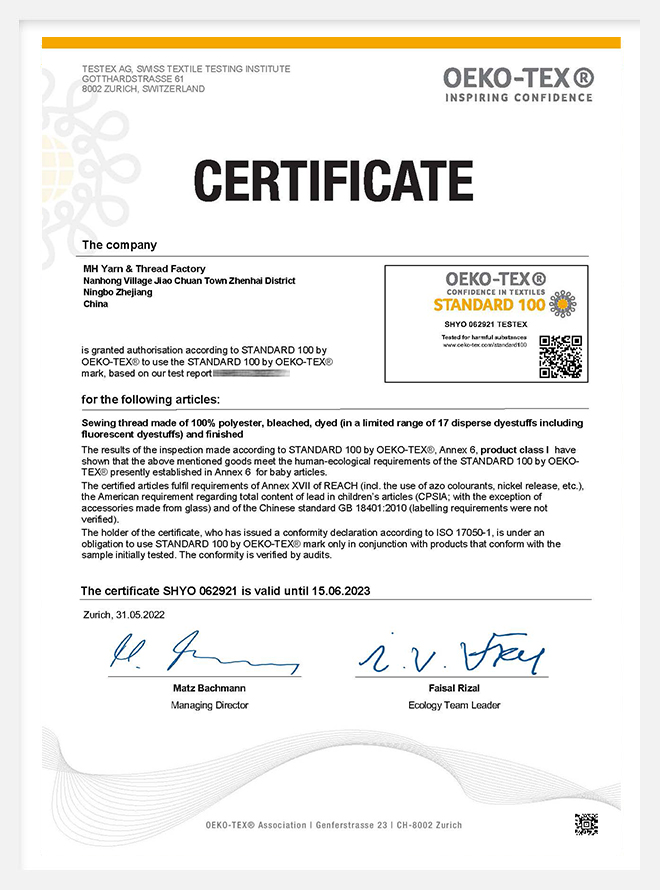 About Ningbo MH
Ningbo MH was established in 1999, and specialized in garment accessories and tailoring materials.
At present, MH owns nine factories located in 3 industry zones, with 382,000m2 plant area and 1900 workers, producing polyester sewing thread, embroidery thread, lace and embroidery, and ribbon tape.
MH also set up long-term cooperation with 1500 manufacturers for 10000 different kinds of tailor's material and fabric.