Product Overview
Equipped with 2000 spindle looms, 100 shuffle or shuffleless looms, 100 computer jacquard looms, as well as full-sets od binding bias and cutting tape equipment, MH ribbon&tape factory is capable of producing elastic tapes, PP tape, satin bias, cutting tape, etc. We have Ribbon&Tape Magazine for customers to choose designs.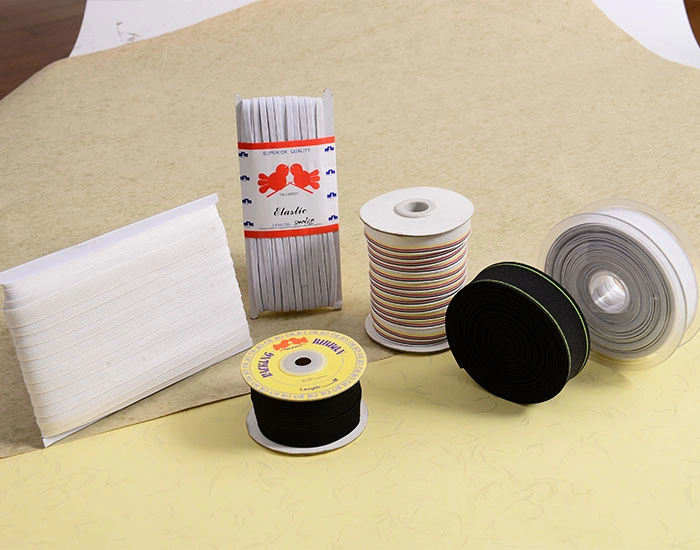 Why Choose Us ?
Customizable Packing: According to the width and length, you can choose your preferred packing style, we have card , roll, transparent plastic roll, bobbin, shrunk pack, skein, blister card and so on.
Customizable Colors & Width: You can decide the width you need, and We have Shade-card with hundreds of colors, also buyer's colors are acceptable.
Output & Quality Guarantee: MH factories have a capacity of 40*40'HQ for all kinds of tapes every month, can meet all your needs.
Certificates: NINGBO MH TAPE INDUSTRY CO., LTD. has pastted the amfori test, and our overall rating is C class.